Because each person is unique and has different needs, our team will accompany you in the various periods of your life with professionalism and respect. We are committed to listening to you, being rigorous and giving you plain language explanations about the law. Your notary is an invaluable ally who provides you with advice, guidance and information on the various implications of all your projects.
The well‑being of our clients and having them understand the legal issues related to their own situation is most important to us.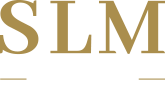 Bénéficiez d'une expérience qui vous renforce
Advance your projects and secure your future
Choosing SLM NOTAIRES, is to choose competence, confidentiality and courtesy. Your notary becomes a preferred partner for all your significant projects!
13 Murray Street,
Sherbrooke (Quebec)
J1G 2K2
T.: 819 566-8623